Your Exams 2023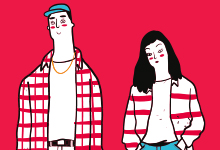 Exams let you demonstrate what you have learned. We understand you may be nervous or worried about sitting them later this year so we created Your Exams to help you prepare.
It tells you what you need to know and gives information and advice so that you can do your very best on the day of exams. Your Exams also contains rules you need to read and understand before exams start. These are in place to make sure exams are fair for everyone.
Remember to prepare, stay calm and do your best.
School edition
Na Deuchainnean Agad 2023 (2.75 MB)
Your Exams 2023 - college edition (2.98 MB)
Use the tabs below to open each section individually. Alternatively you can show allhide all the sections.
Before your exams
Timetable
Download the exam timetable.
Double-check the times of your exams as schools can change the start times slightly.
Make sure you know what exams you're taking, when they are, and where they are.
Ask your school which teacher will be in charge of SQA exams on the day. You need to know so you can report to them if you are late.
Past papers
Practice with old exam papers.
Use the marking instructions to check your answers.
SQA Apps
MyExams app - create a personal timetable, add notes, and add to other calendars.
MyStudyPlan app - organise your revision by creating a personal study plan.
Create your own personal exam timetable using the online Timetable Builder.
Your Scottish Candidate number
Your Scottish Candidate Number (SCN) is your personal identification number.
Your SCN is used to record your achievements.
You need to write it on your exam answer booklets.
Your school can tell you what your SCN is.
Check your school has the right name and address
Has your address changed?
Check your school has the correct details for you and your school will send to us.
You can check the personal details we hold by logging in to MySQA.
On exam day
Arriving for your exam
Make sure you know when and where your exam is taking place
Give yourself plenty of time to get there
Have your SCN with you
Be outside the exam room 10 minutes before the exam starts
If you're late, the teacher in charge will tell you if you can sit the exam.
How to find your Scottish Candidate Number (SCN)
Speak to your school, call us on 0345 279 1000, or complete our Candidate Enquiry Form.
Supplies
Make sure you have the necessary exam supplies, such as pens.
Bring a bottle of water to keep you hydrated and focused. Ask your teacher/lecturer if you're unsure what you need.
In the exam room
Desks
If your school allocates a specific desk for exams, make sure you know what desk number is yours for each exam.
Prohibited items
You must not take any prohibited item to your seat. You're not allowed (unless an approved assessment arrangement is in place):
Mobile phones
Any device that stores information or can connect to the internet, such as iPads, tablets, smartwatches
Books, sketches or paper, and anything written on your clothes or body
Pencil cases or calculator cases
Calculators (except when allowed)
Dictionaries (except when allowed)
Notes (except when allowed)
Check your bags and pockets to make sure you do not have any of these things with you - plan ahead and leave them in a safe place.
When specific items are allowed in an exam, you must make sure they meet SQA regulations.
You are not allowed to share any equipment during an exam.
Invigilators
Invigilators supervise the exam and make sure the rules are followed. Follow any instructions given by the invigilator and ask them for help if you feel unwell or upset.
Leaving the exam room
If you finish early or have done as much of the exam as you can, and you want to leave the exam room, raise your hand and ask the invigilator for permission to leave. If the exam is longer than one hour, the invigilator may allow you to leave after 30 minutes. If the exam is less than one hour, you must stay in the exam room until the end of the exam.
Before you leave, you must give the invigilator all your exam papers, including any answer booklets, extra sheets, question papers and data booklets. You could lose all marks for the paper concerned if you don't give your exam papers to the invigilator before leaving the exam room.
Question papers and answer booklets
Read the instructions on the front of your question paper
Check the subject and level are correct
Fill in your details on the front page - including your name, school name and SCN
You will get either a :
combined question paper and answer booklet
or
separate question paper and answer booklet
Work through the question paper until you see the statement END OF QUESTION PAPER.
In a question paper, pages that don't have any questions or instructions will say BLANK PAGE on them.
No page is completely blank. If you find a completely blank page before the END OF QUESTION PAPER statement, tell the invigilator.
Extra paper
If you need extra paper, raise your hand and ask the invigilator.
If you use extra paper, you must write your name, SCN and school name on each sheet and put these inside your answer booklet.
In some subjects, you will find extra pages or graph paper at the end of the answer booklet.
Writing your answers
You must use a pen with black or blue ink.
Do not use gel pens as these can fade.
It is important the markers can read your writing. They might not be able to award marks if your writing is difficult to read.
When writing on unlined pages, try to leave a space of about one centimetre between lines.
In some subjects, poor spelling and punctuation could also result in marks not being awarded. If you have any concerns about this, or about your handwriting, speak to your teacher.
Cross out any rough work, or any unwanted answers if you make more than one attempt at a question. Don't use correction fluid.
Remember
Take your time.
Read the question carefully.
Answer the question being asked.
Double check your answers if you finish early.
Stay calm and do your best.
Conduct
Everyone should have a fair chance to do their best during exams.
Cheating and causing a disturbance during an exam are unfair to other candidates. Examples of cheating and unfair behaviour include:
Having prohibited items with you
Pretending to be someone else or getting someone else to take an exam for you.
Disruptive behaviour in the exam room.
Using rude, abusive, offensive or discriminatory language or images in your answers.
Copying from another person.
Collusion - working with other candidates on an individual task that must be your own work.
Plagiarism - failing to reference sources properly or presenting someone else's work as your own, which includes using artificial intelligence programmes such as ChatGPT to draft responses.
Any cheating or unfair behaviour can have serious consequences for your results.
This could include losing marks, getting a lower grade or having your qualification cancelled. Your school can explain more about this.
Exam day checklist
Do
Do arrive in good time - at least 10 minutes before the exam starts.
Do bring the right equipment - black or blue ink pens and so on.
Do check that you don't have any prohibited items with you at your seat.
Do check you have been given the correct exam paper.
Do put your name, SCN and the name of your school on every piece of work you hand in (including separate answer booklets and answer sheets).
Do write legibly so markers can read your answers.
Do read instructions and listen carefully for any announcements from the invigilator.
Do cross out any rough work that is not part of your answer.
Do stay in the room until the exam is finished. You can only leave early with permission from the invigilator.
Do give the invigilator all your exam papers, including any answer booklets, extra sheets, question papers and data booklets, before you leave the exam room.
Don't
Don't get someone else to sit your exam for you or pretend to be someone else.
Don't take any prohibited items to your seat.
Don't behave in a disruptive way or cause a disturbance.
Don't copy from anyone else.
Don't share your work with anyone else.
Don't share equipment with anyone else.
Don't use any rude, abusive, offensive or discriminatory language or images in your answers.
After your exam
What if I couldn't sit the exam?
Results
MySQA - results by text/email
Appeals
How we use your information