Shine: Celebrating the creativity and imagination of National 1 and 2 learners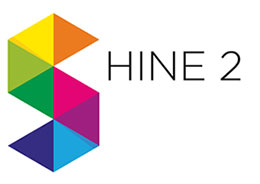 SQA is delighted to present 'Shine', a digital collection of work produced by National 1 and National 2 learners from across the country.
This is the second Shine exhibition, the first one having been held in 2018. Shine has been showcasing the most powerful, creative and dynamic work provided by Scotland's schools and colleges.
National 1 and National 2 qualifications are set at SCQF levels 1 and 2 and are designed for learners who require additional support in their learning. These important qualifications provide young people with opportunities to develop their knowledge and skills, and to have their achievements certificated.
2022 Shine showcase
Following the success of 2018's in-person exhibitions, this year's Shine project produced a film showcasing the creative collection of learner's skills - ranging from paintings, textiles, and sewing, to musical compositions and cookery.
The genre, topic and theme of the pieces submitted were often chosen by the learners themselves, highlighting their imagination and resourcefulness.
We'd like to say a huge thank you to all the schools, colleges and learners who submitted their inspiring work.
Use the playlist button at top right to scroll through school and colleges submissions.