Becoming an SQA marker - Jon's story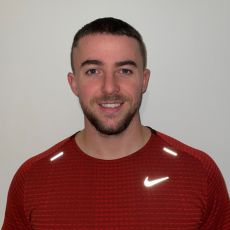 Our markers perform a role which is vital to the success of the exam diet, that of ensuring candidates' answers to the exams they sit are marked to a national standard, and within a specified time frame.
Jon is a Physical Education teacher – he's found becoming an SQA marker straightforward and simple thanks to the support and training available.
Why did you apply to become an SQA marker?
I applied to be an SQA marker to continue my professional development and understanding of my subject (Physical Education). Teaching across National, Higher and Advanced Higher level introduces you to the different requirements and standards needed to assess students at each level.
By becoming an SQA marker I was able to develop my knowledge and understanding of the techniques and structures required when grading students work.
What was your perceptions of the role of an SQA marker?
Initially, I thought it would be a massive change to how I marked within school. However, besides the online platform used to mark scripts, there is not much difference from normal day-to-day marking of students work. Like schoolwork, you have time to mark, reflect, edit marks etc with no added pressure.
What has your experience been like as an SQA marker?
I find the process to apply each year short and simple. I apply online where I am required to list things like where I work, what subjects and level I wish to mark and how long I had been teaching. In the past I was notified after a couple of weeks that I had been accepted. From there you are kept up to date via email of any information such as logins and passwords for the marker's portal. It is all very easy and straight forward.
Before starting, you are given four practice scripts to mark that are discussed with your marking team during your markers training: detailing where marks are awarded and what we should be looking for. This allowed me to be fully prepared for my first batch of scripts and allowed me to mark my first script with confidence, knowing what was expected. If I had any doubts, I was able to contact my Team Leader for assistance at any time.
How has being an SQA marker benefitted you?
Being an SQA marker has enabled me to continuously progress my professional development, especially within certificated PE awards.
It has given me the opportunity to present and share my skills and knowledge with my department after each year of SQA marking; sharing new approaches and requirements needed to assess students work.
All in all, it has made me a more confident teacher in terms of evaluating and assessing students completing SQA awards.
What advice would you offer to someone considering becoming an SQA marker?
It's 100% an opportunity I would recommend, especially those in the early stages of their careers who want to upskill themselves on certificated awards.
SQA has opportunities for markers across all subjects and levels, and full training will be provided. For further information and to apply, you can visit our website or contact us with queries.