NC Administration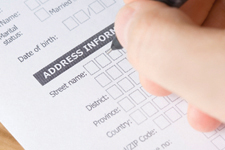 The National Certificate (NC) in Administration at SCQF level 5 is a flexible programme covering a range of administrative skills. The qualification has been designed to provide candidates with a good all-round knowledge of the office environment and improved IT skills. It aims to prepare candidates for employment or for progression to further academic qualifications.
The NC matches practical and engaging Units with the interests and capabilities of candidates. It gives the necessary hard and soft skills required for a career in administration.
National Certificates (NCs) are designed for full-time delivery over one year (or part-time over two years) and are available through schools, colleges and training providers.
Use the tabs below to open each section individually. Alternatively you can show allhide all the sections.
Why deliver this qualification
Centres can tailor the Unit programmes to suit their particular circumstances.
The NC in Administration will mainly be offered as a full-time Course over the full academic year, incorporating a total of 17–20 Units, though it could be offered on a part-time basis and through open or distance learning. It may also be offered as a January start 'access to HN' Course. The Units can be delivered on an evening class and infill basis.
This qualification opens up the possibility of continued study for candidates, and could potentially attract a broader range of candidates to further education.
Who does this qualification suit
The NC is intended for candidates who want to develop their knowledge and skills in the key administration areas of Word Processing, IT and Central Services, and who have a desire to work in the business and administration sector. This includes school leavers, adult returners, potential candidates looking for access to Higher National qualifications, and candidates whose first language is not English.
Successful candidates will be in a better position for gaining a career in the sector having gained the administrative skills sought by employers.
Access
Entry is at the discretion of the centre. Candidates would normally be expected to be at a developmental stage in improving their skills, knowledge and understanding. A relevant Standard Grade at General level would be beneficial.
Progression
The NC may provide progression opportunities to:
Further study. Candidates could progress to an HNC/HND in Administration and Information Technology or related area, or a PDA in Office Administration and/or Information Technology in Business.
Employment in the business and commercial sector, perhaps as an Administrative Assistant, WP Operator, Clerk, Receptionist or Filing Clerk. For candidates who take options in audio, medical or legal, employment opportunities could arise in these areas.
Approval
Centres with devolved authority are eligible to seek approval through their own internal approval process.
Centres without devolved authority will have to come forward for approval and should contact the Business Development Team for guidance in completing the combined CA1/SA1 form.
Assessors and verifiers must be able to meet SQA's general requirements as outlined in the guide to approval.
How to assess
Assessment for this NC is through a series of theoretical and practical assessments or tasks. Some assessments will be carried out under supervised open-book conditions, others under supervised closed-book conditions.
Where can you take this course?
Qualification content and delivery tools
Qualification structure
Group Award Code:G99P 45 (72 SCQF credit points)
SCQF level: 5
NC Administration at SCQF level 5 (190 KB)
Course Overview and Skills Development Summary - NC Administration (780 KB)
Structure
The NC consists of nine mandatory Units and a selection of three optional Units.
Mandatory Units
Information Technology for Administrators — DM3R 11
Word Processing — F59L 11
Front of Office Skills — F59P 11
Central Services — F59S 11
Managing Your Time and Resources — F59T 11
Handling Business Documents — F59W 11
Researching and Preparing Presentations — F5A0 11
Event Organisation — F5A3 11
Communication — F3GB 11
Any other information
Candidates taking this National Certificate can also gain the NPA in Administration: Office Skills and Services at SCQF level 5 (G9CF 45) and/or the NPA in Administration: Information Technology and Audio at SCQF level 5 (G9CE 45) if they chose the correct optional Units. This would result in certification for two or three qualifications at no additional cost.
Specific Units within the NC are embedded with Core Skills; therefore the centre may not be required to offer a discreet Core Skills Unit. The Communication Core Skill at SCQF level 5 is embedded within the mandatory Unit, Communication. The SCQF level 4 Working with Others Core Skill is embedded within the mandatory Unit, Event Organisation. The other mandatory Units provide opportunities for candidates to develop aspects of the Core Skills in Numeracy, Communication, Problem Solving, Working with Others and Information Technology.
Assessment Support Packs (ASPs) and National Assessment Bank materials (NABs) for selected Units are available to download from SQA's secure website.
Offer this qualification