HNC/HND Additional Support Needs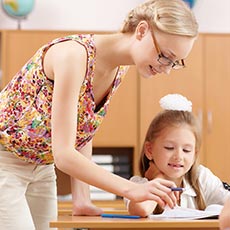 The HNC Additional Support Needs: Supporting the Individual and the HND Additional Support Needs: Managing and Supporting the Services are industry-specific, specialised awards.
These qualifications are suitable for people working or intending to work with individuals of all ages who require additional support in their day to day lives, be it in education, work, care and/or recreation.
HNC/HND Additional Support Needs qualifications are the only nationally recognised and certificated advanced awards for the Additional Support Needs sector in Scotland.
Use the tabs below to open each section individually. Alternatively you can show allhide all the sections.
Alternative assessment guidance
This subject will not have alternative assessment guidance for session 2023-24. You should refer to the Group Award/Unit specifications for detailed delivery and assessment information. For general support on delivery and assessment see the HNVQ assessment guidance 2023-24.
Why deliver this qualification
The HNC Additional Support Needs: Supporting the Individual and the HND Additional Support Needs: Managing and Supporting the Services ¿ offers candidates a range of benefits:
Provide the skills, knowledge and capabilities needed for employment
work placement experience
progression to higher education
enhanced career prospects
achievement is certified and nationally recognised
Who does this qualification suit
The HNC is aimed at candidates who wish to enhance their skills while in employment, change career or start a career in the wide field of social services and education. e.g. Candidates may work or wish to work
as an assistant within a mainstream or specialised school
as an assistant in social service settings
in a community setting

The HND is aimed at candidates who wish to develop their knowledge and skills, with a view to moving to a more senior or managerial role within their field, or progressing to Higher Education e.g.
those working within social services such as day care centres, supported accommodation or respite care
those applying for a promoted post such as senior support assistant, depute co-ordinator within a day service or head of a small voluntary project
those seeking formal recognition for their first line managerial role or progression to Higher Education

Progression and employment

Both awards prepare candidates to access a diverse range of progression routes to more advanced study or employment.

Candidates who have completed the HNC can progress to HND Additional Support Needs: Managing and Supporting the Services.

Candidates who have completed the HND may progress to study on a number of degree courses in Scotland and beyond.

Approval
Centres with devolved authority are eligible to seek approval through their own internal approval process. Centres without devolved approval status should complete and submit a Qualifications Approval Application Form (formerly called SA1) to request approval to deliver the Group Awards.
Centres who wish to become a SQA Approved Centre should contact the Business Development Team for guidance on completing the combined CA1/SA1 form.
Assessors and verifiers must be able to meet SQA's general requirements for technical/occupational competence
How to assess
Those undertaking the Course on a full time basis (i.e. not working in the ASN field) will, in discussion with the centre, spend time in an appropriate placement. The assessments for the award are varied and include both practical assessment and report writing e.g.
essays
case studies
observation of candidates
reflective reports
short answer questions

In some Units it is written into the specification that the Unit can be assessed holistically thus reducing the assessment load. At all times, integration of assessment within Units and across Units is encouraged.
Where can you take this course?
Group Award Specification
Qualification Verification Summary Reports