New Creative & Cultural Qualifications
We are proud to be taking over a suite of RQF Creative & Cultural Qualifications on behalf of Creative and Cultural Skills who approached us to take over responsibility for the delivery.
A Memorandum of Understanding has been signed between SQA and Creative and Cultural Skills which identifies shared goals and areas for future partnership working. We will be working closely together to ensure a smooth transition for existing centres and to provide support during the changeover. We aim to become the awarding body of choice of the creative industries and are keen to continue to support this vibrant sector and industry across the UK.
We have been working successfully with Creative & Cultural Skills to offer some of the equivalent qualifications in Scotland and are pleased to be extending our provision in this area.
We are pleased to announce that SQA have approved our proposal to award a suite of creative and cultural qualifications which have been earmarked for withdrawal recently by EDI/Pearson.
Appointment of a new awarding body for apprenticeships
We will be working closely with SQA to ensure a seamless transition for our customers.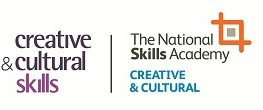 We are keen to continue to work with SQA in the future as a trusted partner who supports the creative and cultural sector.
Dawn Hillier, Head of Qualifications
Creative & Cultural Skills
Please follow the links below to take you to specific QCF Creative and Cultural pages.
FAQs
When will these qualifications be available?
How can I offer these Qualifications?
What Support Materials are available?
What Funding is available?
Who can support me?
Useful Links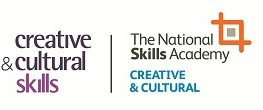 Use the tabs below to open each section individually. Alternatively you can show allhide all the sections.
Where can you take this course?
Qualification content and delivery tools
Unit Specifications and Assessment Guidance
Unit Specifications and Assessment Guidance for these qualifications are available on SQA's secure website. These are available from your centre's SQA Co-ordinator. For further information, please contact mycentre@sqa.org.uk
Apprenticeships
These NVQ Diplomas are a mandatory component in the Level 3 Apprenticeship. 
SQA also offers the following components of this Apprenticeship
Construction Technical (England) CITB Level 3
Construction Technical and Professional (Wales) Level 3,4,6 CITB
Assessment strategy
Learner Guidance and Portfolio
Leaflet
Offer this qualification