Regulated Qualification SQA level 6 Diploma Conveyancing Law and Practice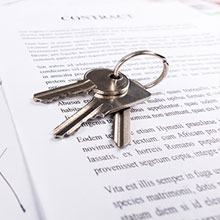 Regulated qualifications extend or broaden professional or vocational skills and are linked to the national apprenticeship standards. The regulated qualification SQA level 6 Diploma in Conveyancing Law and Practice covers all the high-level, specialised skills associated with the legalities of buying and selling property in England and Wales.
This qualification covers areas such as landlord and tenant law, conveyancing law and practice, and managing client and office accounts.
This qualification is available through colleges, training providers and some employers. It has been designed to be delivered as a taught course and will be available as a combination of face to face delivery and/or self-directed study.
Use the tabs below to open each section individually. Alternatively you can show allhide all the sections.
Why deliver this qualification
The regulated qualification, SQA level 6 Diploma in Conveyancing Law and Practice has been developed in partnership with SQA and the Council for Licensed Conveyancers after consultation with CLC and SQA subject specialists so it is appropriate for the legal services sector.
It will help employers meet skills gaps and provide continuing professional development for staff, while candidates will gain knowledge and skills needed for progression in the workplace.
It can also be offered to people who wish to gain employment in the sector.
The unit-based structure aids timetable flexibility. Units are typically 150 hours of total learning and they can be delivered on a full-time or part-time basis.
This regulated qualification provides progression routes to further study (see Progression).
Who does this qualification suit
The target audience is those in work, or seeking employment, who require a specific skill set in order to become a licensed conveyancer, for example, conveyancing legal technicians.
Access
Entry is at the discretion of the centre. However, it is a pre-requisite that candidates hold one of the following:
a regulated qualification, SQA level 4 Diploma in Conveyancing Law and Practice
Batchelor of Laws degree (LLB)
postgraduate qualification, eg Graduate Diploma in Law (GDL)
CILEx qualification level 6
relevant legal practice course (Diploma level)*
*Please refer to the SQA/CLC exemption information/Table for further details
Apprenticeship
This regulated qualification is a mandatory component in the Licensed Conveyancer Apprenticeship..
More information on the end-point assessment for this Apprenticeship.
Progression
Candidates would have the opportunity of progressing to become a licensed conveyancer after having achieved the level 6 qualification along with 1200 chargeable hours (equivalent to one year of practical experience in a legal services practice working on a full-time basis, longer if part-time.)
Approval
How to assess
Each individual unit specification gives detailed information on the evidence requirements and approaches to assessment for each unit.
Where can you take this course?
Qualification content and delivery tools
Qualification Structure
Unit specifications and Assessment Guidance
Assessment Strategy
Qualification Specification
Additional Information
Guidance Document
Offer this qualification