Level 2 Certificate in Introduction to the Role of the Professional Taxi and Private Hire Driver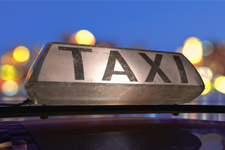 The Certificate in Introduction to the Role of the Professional Taxi and Private Hire Driver at RQF level 2 will develop knowledge and skills in areas such as health and safety in the taxi work environment; vehicle maintenance and safety inspections; routes and fares; map reading and route planning; and transporting children and young people.
This qualification is available through colleges and training providers and may be offered in England and Wales.
This qualification has been developed to ensure it meets the needs of the industry.
SQA code: GE1H 54
Ofqual code: 600/3667/9
Total qualification time: 150
Guided learning hours: 79
Credit value: 15
Use the tabs below to open each section individually. Alternatively you can show allhide all the sections.
Qualification rationale and objectives
Rationale and purpose of this qualification
The Certificate in Introduction to the Role of the Professional Taxi and Private Hire Driver at RQF level 2 is has been developed for drivers already employed within the taxi and private hire industry as well as new entrants.
The qualification offers flexibility and choice, which is valued by learners and centres. Taxi and private hire drivers work around the clock, so centres must be flexible with their teaching and assessment arrangements to accommodate this.
The qualification provides learners with an understanding of current legislation and good customer service. It develops and enhances the range of skills and techniques required to deliver high quality services to the travelling public.
Objectives
The qualification is designed to meet the following objectives:
supporting a role in the workplace
confirming knowledge, understanding and skills
enabling learners to gain the relevant licence to practise
What does this qualification cover?
As this is a knowledge-based qualification, learners will be acquiring the knowledge and skills required through either on-the-job experience or in a learning environment.
To achieve the whole qualification, learners need to achieve all 15 credits available from the nine mandatory units in the qualification structure.
Who is this qualification for?
This qualification is suitable for:
workers who need the qualification to meet legislative requirements
workers wishing to progress into a supervisory position
people in employment who wish to enhance their career prospects
individuals who wish to start their own business
part-time study
There are no specific skills, knowledge, understanding or any other qualifications that must be achieved in order to start this qualification, however learners must have the potential and opportunity to gain this qualification successfully.
Entry
Entry to the qualification is at the discretion of the centre. Learners should be employed within the taxi and private hire driver industry (or be prospective employees).
Progression
This qualification could lead to a career driving Hackney carriages or private hire vehicles.
What approvals are needed?
Where can you take this course
Qualification content and delivery tools
Qualification structure
The qualification requires the learner to complete nine mandatory units (credit value 15).
Please refer to the qualification structure (66 KB) for more information.
Unit specifications
How to assess
This qualification is assessed by multiple-choice tests. Multiple-choice examinations are hosted on the SOLAR platform, SQA's e-assessment service.
There is also a practical assessment for the unit Taxi and Private Hire Services for Passengers who Require Assistance. A checklist for this assessment is available on SQA's secure site, which centres can access through their SQA co-ordinator.
The Introduction to the Role of the Professional Taxi and Private Hire Driver assessment guidance provides further information on assessment methods and assessment guidance. This can also be found on SQA's secure site.
The assessment process will ensure that the learner can complete the tasks that they have been directed to undertake and that they can interpret the instructions correctly. They will demonstrate that they can select the appropriate resources for the tasks and can complete them within the given timescales and specifications.
Learner portfolio
Assessment guidance
The assessment guidance document can be found on SQA's secure site.
Qualification Verification Summary Reports