Level 2 Certificate in Driving Goods Vehicles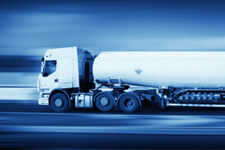 SQA code: GC09 54
Ofqual code: 600/1276/6
Qualification Wales code: C00/0318/8
Total Qualification Time: 290
Guided Learning Hours: 153
Credit value: 29
The level 2 Certificate in Driving Goods Vehicles has been designed for professional goods drivers in the logistics sector. It will enable drivers to demonstrate that they have the skills and knowledge to carry out their roles to a professional standard in line with the sector qualifications strategy. There are separate pathways for drivers of the following vehicle types:
articulated or draw-bar vehicle
van
rigid vehicle
motor cycle/pedal cycle
Whatever the vehicle type, these qualifications involve a combination of driving skills and pre-driving preparations. As well as covering relevant competences in transporting goods with pick-ups and multi-drop deliveries, these qualifications include customer service; punctuality; attention to detail and reliability.
This qualification may be available through employers, training providers and colleges in England.
Use the tabs below to open each section individually. Alternatively you can show allhide all the sections.
Rationale and purpose of this qualification
This qualification is aimed at goods vehicle drivers looking to work in, or already working within, the logistics sector.
Its primary purpose is to confirm the learner's occupational competence as a driver of goods vehicles. As a work-related, competence-based qualification it provides confirmation to employers, industry managers and card schemes that the learner has the skills and knowledge needed to meet the nationally recognised standard to carry out the role.
This qualification provides flexibility for both learners and employers due to the combination of optional units that can be chosen. As learners may be involved in shift work they may not be able to commit to regular learning times so flexibility of delivery and assessment is essential. Learners can gain qualifications at their own pace along a pathway that is relevant for their particular vehicle.
Learners who achieve this qualification can use it to gain employment or to progress in the industry (see Progression).
Objectives
The qualification is designed to meet the following objectives:
prepare learners for employment
giving learners personal growth and engagement in learning
supporting a role in the workplace
confirming knowledge, understanding and skills
What does this qualification cover?
As this is a competence-based qualification, learners will be acquiring the knowledge and skills required through either on-the-job experience or in a learning environment.
To achieve the whole qualification, learners must achieve the minimum number of credits required by the specific pathway chosen. The chosen pathway will determine the number of mandatory and optional units required. This can be seen on the qualification structure (184 KB).
Who is this qualification for?
This qualification is suitable for:
learners with no prior experience
learners not in employment who wish to enhance their career prospects
apprentices
school leavers
adults returning to education
workers wishing to progress into a supervisory position
people in employment who wish to enhance their career prospects
individuals who wish to start their own business
Relevant driving licences may be required depending on the qualification pathway the learner has chosen.
Entry
Entry to the qualification is at the discretion of the centre.
Progression
Completion of this qualification will provide opportunity to progress and gain wider experience within the logistics sector through team leading, management or moving into traffic operations.
Deliver this qualification
Thinking of working with us?
Existing customer?
Where can you take this course
Qualification structure
The number of mandatory and optional units required in this qualification is determined by the pathway the learner chooses to complete.
Please refer to the qualification structure (231 KB) for more information.
How to assess
Ongoing course assessment will apply. Each unit specification gives detailed information on the assessment criteria, assessment (evidence) requirements and guidance on instruments of assessment for the unit.
Competence is displayed through the assessor observing the learner demonstrate that they carry out their normal work activities competently and to the industry standard and comply with current legislation and company procedures.
The assessment process will ensure that the learner can complete the tasks that they have been directed to undertake and that they can interpret the instructions correctly. They will demonstrate that they can select the appropriate resources for the tasks and can complete them within the given timescales and specifications.
Learner portfolio
Qualification Verification Summary Reports
Qualification Verification Summary Reports were formerly known as Internal Assessment Reports.