Level 2 Certificate in Maritime Studies: Efficient Deck Hand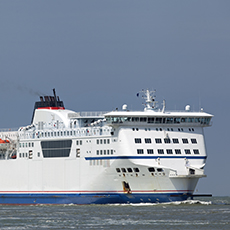 SQA code: GP8J 54
Ofqual code: 603/4892/6
Total Qualification Time: 158
Guided Learning Hours: 142
Credit value: 16
The Certificate in Maritime Studies: Efficient Deck Hand at RQF level 2 provides learners with a qualification that demonstrates their competence to work as an Efficient Deck Hand.
This qualification covers the following areas:
Maritime Sector Overview
Vessel Ropework, Anchoring and Mooring Operations
Securing a Vessel for Passage
Vessel Construction and Stability
This qualification is available through employers, colleges and training providers.
Use the tabs below to open each section individually. Alternatively you can show allhide all the sections.
Rationale and purpose of this qualification
The primary purpose of this qualification is to develop the learner's occupational competence as an Efficient Deck Hand so that they can gain employment, or work towards another qualification (see Progression). As a work-related, competence-based qualification, it provides confirmation to employers and industry managers that the learner has the skills and knowledge needed to meet the nationally-recognised standard to carry out the role.
Learners who achieve this qualification can use it to gain employment, to progress in the industry, or to work towards another qualification.
Learners who already have their required safety certificates and previous experience at sea can go straight to this certificate. Learners should discuss their particular requirements with their employer and SQA-approved centre.
The Maritime Coastguard Agency (MCA) requires learners to meet their health standards and to have completed minimum service at sea. Both employers and SQA-approved centres will be able to provide more information.
Recognition
The qualification is designed to meet the following objectives:
preparing learners for employment
preparing learners to progress to another qualification
meeting relevant programmes of learning
giving learners personal growth and engagement in learning
supporting a role in the workplace
confirming knowledge, understanding and skills
Recognition
The level 2 certificates are intended for people in the maritime sector and have been developed in conjunction with the Maritime Skills Alliance to ensure they are fit for purpose.
What does this qualification cover?
In addition to providing a maritime sector overview, this qualification develops important knowledge and skills in areas such as vessel ropework, anchoring and mooring operations, securing a vessel for passage, and vessel construction and stability.
As this is a competence-based qualification, learners will be acquiring the knowledge and skills required through either on-the-job experience or in a realistic learning environment.
To achieve the whole qualification, learners need a minimum of 16 credits. They must complete four mandatory units from the qualification structure.
Who is this qualification for?
The Certificate in Maritime Studies: Efficient Deck Hand at RQF level 2 is suitable for a wide range of candidates including:
school leavers
learners progressing from basic maritime qualifications
adult returners to education
people in employment who wish to enhance their career prospects
learners wishing to move from one sector of the maritime industry to another
Entry
Entry to the qualification is at the discretion of the centre. All seafarers must satisfy the health requirements set by the Maritime Coastguard Agency (MCA) and must have completed minimum service at sea. Both employers and SQA-approved centres will be able to provide more information.
Progression
This level 2 Certificate could provide progression to other SQA maritime qualifications as well as employment in the maritime sector.
Further progression opportunities, which will require a further qualification and time spent at sea in order to qualify for the necessary internationally-recognised certification, include:
Bosun
Chief Petty Officer
Senior Rating (also on board large yachts)
Junior Deck Officer (Merchant Navy)
Mate (tugs)
Deliver this qualification
Thinking of working with us?
Existing customer?
Where can you take this course
Qualification structure
How to assess
Learner portfolio
Assessment strategy/principle