Award in Conveyancing: An Introduction for Property Professionals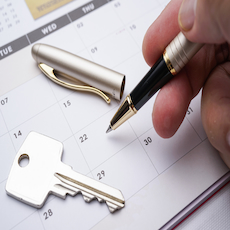 Conveyancing: An Introduction for Property Professionals is designed to be an introduction to conveyancing for anyone working in, or interested in, the property sector in England or Wales.
This course is accessed fully online and is written in an accessible manner to allow it to be relevant and easy to understand regardless of the learner's previous experience with conveyancing. The course will be useful for people in conveyancing departments, estate agents, letting agents or mortgage brokers, but may also be of interest to a wider group of learners — which may include sellers and buyers directly.
Leaners do not need prior experience of the conveyancing process to undertake this course, and can work through the engaging videos, information and task at their own pace on PC, laptop or tablet.
This qualification covers the following topics:
What is Conveyancing?
Office skills and professional conduct.
What is title to land and what is freehold and leasehold?
What your conveyancer does.
These modules are followed by a short assessment that draws from the topics covered across the course.
This qualification may be available through training providers and colleges and can be offered in England and Wales.
This is a new qualification that has been developed in partnership with The Council for Licensed Conveyancers to ensure it meets the needs of the industry.
Use the tabs below to open each section individually. Alternatively you can show allhide all the sections.
Rationale and purpose of this qualification
This qualification is aimed at those who have no prior experience of Conveyancing. Its primary purpose is to develop the learner's understanding of the conveyancing process, which may be useful in an employment or personal context.
This introductory course may also give confidence and encourage learners who were unsure about undertaking further, more advanced levels of study, and will enable them to make an informed decision about continuing their studies in this area.
Objectives
The qualification is designed to meet the following objectives:
preparing learners for employment
preparing learners to progress within the workplace
preparing learners to progress to another qualification
giving learners personal growth and engagement in learning
What does this qualification cover?
As this is a knowledge-based qualification, learners will be acquiring the knowledge and skills required through an online learning environment.
To achieve the whole qualification, learners need a minimum of 0.5 credits. They must complete one mandatory unit.
Who is this qualification for?
This qualification is suitable for:
learners with no prior experience
learners in employment who wish to enhance their career prospects
learners not in employment who wish to enhance their career prospects
apprentices
school leavers
adults returning to education
part-time study
There are no specific skills, knowledge understanding or any other qualifications that must be achieved to start this qualification, however, learners must have the potential and opportunity to gain this qualification successfully.
Entry
Entry to the qualification is at the discretion of the centre.
Deliver this qualification
Thinking of working with us?
Existing customer?
Where can you take this course
Qualification structure
The qualification requires the learner to complete one mandatory unit (credit value 0.5).
How to assess
The unit specification gives information on the assessment format, which will be undertaken in an online learning environment in the format of short questions.
*Please note that the file provided above is not applicable to this specific qualification.
Learner portfolio
*Please note that the file below is not applicable to this specific qualification.
Awarding partnership arrangements
This qualification is jointly awarded by SQA and The Council for Licensed Conveyancers (CLC).