HN Management and Leadership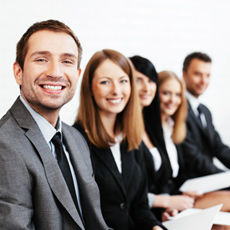 HNC
Diploma
The newly revised HN awards in Management and Leadership are professionally recognised qualifications, jointly certificated with the Chartered Management Institute (CMI) and respected by employers across all industry sectors. They provide a flexible structure, which focuses on the skills that allow managers and leaders to face the day-to-day challenges of the modern workplace. Most importantly, they provide the educational and experiential background that employers demand.
The HNC and Diploma contain theoretical and practical units. There is also a range of optional units available for both qualifications. The theoretical units underpin the knowledge required to gain employment and allow progression to further academic and/or professional qualifications. They provide learners with the opportunity to pursue leadership and management positions across all industry sectors.
Both qualifications are available through colleges and are usually offered on a part-time basis. Whilst undertaking the HNC or Diploma, learners are eligible for 12 months free studying membership of CMI and, on achievement, learners are eligible for Associate (ACMI) membership of the CMI.
PDAs in Management and Leadership
SQA offers a range of Professional Development Awards (PDAs) in Management and Leadership from SCQF level 6 to 11. These are short, focused awards, each made up of two units and jointly certificated by SQA and CMI.