National 5 Applications of Mathematics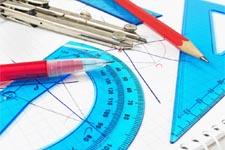 The National 5 Applications of Mathematics Course enables learners to apply mathematical ideas and strategies to managing finance, statistics, geometry and measurement in real-life contexts.
Applications of Mathematics homepage
Past papers
Please view Lifeskills Mathematics past papers and marking instructions. Specimen Question papers are available on this page.
Essential information
Course Specification
This explains the overall structure of the Course, including its purpose and aims and information on the skills, knowledge and understanding that will be developed.
Course Reports
These reports provide information on the performance of candidates which it is hoped will be useful to teachers, lecturers and assessors in their preparation of candidates for future assessment.
Assessment
Specimen Question Papers
These illustrate the standard, structure and requirements of the question papers learners will sit. These also include marking instructions.
Past Papers and Marking Instructions
Past papers are copies of exams that have been used in previous years. They can be used to help candidates revise for the live question paper.
Resources
Understanding Standards
There is a range of material available, including examples of candidate evidence with commentaries, as part of our Understanding Standards programme. This material is for teachers and lecturers to help them develop their understanding of the standards required for assessment. As new material is developed we will publish this information in our weekly Centre News. All material available can be found in the following locations:
Available from our Understanding Standards website Material relating to externally assessed components of course assessment, with the exception of those subject to visiting assessment.
Available from our secure website Material relating to internally assessed components of course assessment, and components of course assessment which are subject to visiting assessment. In addition, material relating to freestanding units which are no longer part of National 5 courses can be found on this website. Teachers and lecturers can arrange access to these materials through their SQA Co-ordinator.
More information on Understanding Standards material for this subject can be found on our Understanding Standards website at http://www.understandingstandards.org.uk/Subjects/LifeskillsMathematics.
CPD webinar/audio and support
The National 5 audio presentation provides a detailed overview of the revised course assessment for this subject.
National 5 Applications of Maths (10.76 MB)
Additional CPD support
Where any particular areas of concern are identified, which are not addressed by our Understanding Standards events or support materials, we will offer free continuing professional development (CPD) training, subject to request. CPD support is subject-specific and can be tailored to cover one or more qualification level. To find out more about this service visit our CPD page.
Formulae list
Where can you take this course?