Level 3 Diploma in Shipping and Maritime Operations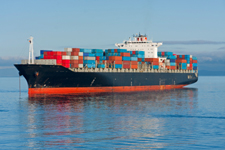 SQA code: GT17 57
Ofqual code: 603/7738/0
Total Qualification Time: 726
Guided Learning Hours: 408
Credit value: 72
The Level 3 Diploma in Shipping and Maritime Operations prepares merchant navy officer trainees for progression to qualifications which form part of deck and engineer officer training programmes.
This Diploma has been designed to provide the relevant mix of competences to enable career progression while at the same time providing an articulation to different routes currently used in training programmes for merchant navy officers.
This qualification is offered in specialist marine colleges.
Use the tabs below to open each section individually. Alternatively you can show allhide all the sections.
Rationale and purpose of this qualification
The main purpose of this qualification is to prepare the learner for the next stage of the approved merchant navy officer training programme.
This is one of a suite of qualifications that has been developed by industry specialists and is supported by the Maritime Skills Alliance. The qualifications provide the underpinning knowledge that will enable the learner to progress to HNC/D in Nautical Studies or Marine Engineering and so qualify as a junior officer (deck or engine) in the merchant navy.
This qualification delivers the underpinning knowledge needed to meet the nationally recognised standard for the role of deck officer, and so provides a sound basis for working in the industry. Learners who achieve this qualification can use it to gain employment, to progress in the industry, or to work towards another qualification (see Progression).
Objectives
The qualification is designed to meet the following objectives:
preparing learners for employment
preparing learners to progress to another qualification
meeting relevant programmes of learning
giving learners personal growth and engagement in learning
confirming knowledge, understanding and skills
Recognition
This qualification is intended for people in the maritime sector, and has been developed in conjunction with the Merchant Navy Training Board and the Maritime and Coastguard Agency to ensure it is 'fit for purpose'. The qualification is a component of an approved merchant navy training programme and is a step towards certification as a deck officer in the merchant navy.
What does this qualification cover?
As this is a knowledge-based qualification, learners will be acquiring the knowledge and skills required through either on-the-job experience or in a learning environment.
To achieve the whole qualification, learners need a minimum of 72 credit points. They must complete seven mandatory units plus four optional units from the qualification structure.
Who is this qualification for?
This qualification may be of interest to learners who:
wish to pursue a career at sea
wish to work within the maritime industry
wish to enter the merchant navy
have already achieved a relevant Maritime Level 2 qualification and wish to progress on to the Level 3 Diploma
are already working within the shipping industry
are wishing to transfer from another career
are practically minded, enjoy learning in a structured and detailed manner using practical training — and enjoy the challenge that the maritime sector can offer
Entry
Entry requirements to the qualification are:
GCSE Grades A–C or equivalent qualifications are required in the following subjects: English Language, Mathematics, a science-based subject and at least one other subject (such as Engineering or Science).
Where non-UK qualifications are used to measure if a learner has suitable entry level qualifications, the learner will have to have equivalent qualifications to the above, including English Language, as necessary.
In all cases, the learner will be informed that, in order to progress into a career in the merchant navy, a certain level of physical health and fitness is required. This will be assessed via the MCA Medical Standard as detailed within Merchant Guidance Notice (MGN) 264.
Deliver this qualification
Thinking of working with us?
Existing customer?
Where can you take this course
Qualification structure
How to assess
Ongoing course assessment will apply. Each unit specification gives detailed information on the assessment criteria, assessment (evidence) requirements and guidance on instruments of assessment for the unit.
This qualification is assessed by completing various tasks to demonstrate what has been learned. This can be carried out through practical assessment, knowledge-based questioning, or online assessment. The assessor can then confirm that the learner has met the requirements of the qualification and that they have the necessary underpinning knowledge and skills to progress.
The assessment process will ensure that the learner can complete the tasks that they have been directed to undertake and that they can interpret the instructions correctly. They will demonstrate that they can select the appropriate resources for the tasks and can complete them within the given timescales and specifications.
Learner portfolio
Assessment strategy/principle
Maritime Skills Alliance Assessment Strategy
Apprenticeships
This qualification is a mandatory component in the Maritime Occupations Apprenticeship in England (as detailed in SASE).
Progression
The Level 3 Diplomas in Maritime Studies: Shipping and Maritime Operations are based on the 2006 suite of Marine National Occupational Standards and provide access to an HNC/D in Shipping and Maritime Operations in order to qualify as a junior officer (deck or engine) in the merchant navy.