Qualifications for Assessors and Verifiers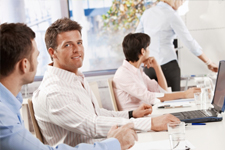 SQA qualifications for assessors and verifiers are individual SVQ Units and workplace Professional Development Awards (PDAs), available at SCQF levels 8 and 9. Centres register candidates for either an SVQ Unit or the corresponding PDA. SQA is also accredited by Ofqual.
Use the tabs below to open each section individually. Alternatively you can show allhide all the sections.
Why deliver this qualification
The SVQ Units for assessors and verifiers mirror the National Occupational Standards (NOS). These standards have been developed by LLUK (Lifelong Learning UK) to meet the occupational requirements of workplace assessors and internal verifiers across the UK. The SVQ Units mirror these requirements.
These standards for assessors and internal verifiers are the benchmark qualifications for assessors and internal verifiers across all occupational areas and ensure consistency in the application of quality assurance in the workplace.
Who does this qualification suit
These qualifications are for all workplace assessors and internal verifiers of regulated qualifications such as SVQs in all occupational sectors.
For further information please visit:
Approval
Where can you take this course?
Qualification content and delivery tools
Information about the qualification(s)
National Occupational Standards
Unit information for this qualification is available on our Unit Search.
Support materials
Standards
Evidence Trackers
Other documents
CPD Toolkit and Templates
CPD Templates for Assessors and Verifiers of SVQs in L&D and L&D9D/9DI and L&D11
Guidance and templates for assessors or verifiers to identify and put forward CPD evidence to demonstrate working in line with L&D10 Unit – Reflect on, Develop and Maintain Own Skills and Practice in Learning and Development.
CPD Toolkit for all Workplace Assessors and Internal Verifiers
This toolkit is designed to help previously qualified workplace assessors (all occupational areas), identify and confirm that they practise in line with the current national standards in assessment - L&D9, and internal verification - L&D11.
Guidance on Recognition of Prior Learning for Qualified Assessors and Internal Verifiers
Information about delivery, assessment, quality assurance and support material
Candidate Guidance and Portfolio
Qualification Verification Summary Reports
Professional development workshops
We run professional development workshops to introduce delegates to SQA qualifications for assessors and verifiers.
Current Assessor/Verifier Units