Equality, diversity and inclusion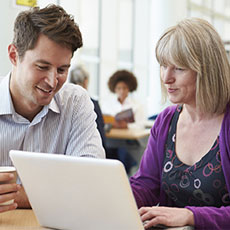 SQA is committed to equality of opportunity and to a culture that respects difference. We believe that, as an employer and public body, we can play a leading part in promoting equality, diversity and inclusion more widely.
The public sector equality duty provides the framework for SQA to positively contribute to a more equal society through advancing equality and good relations in its day-to-day business. The general equality duty requires us to:
Advance equality of opportunity
Foster good relations
Eliminate unlawful discrimination
Equality Mainstreaming Report
Our Equality Mainstreaming Report 2019-21 (1.82 MB) includes updates on SQA's progress against the equality outcomes we agreed in 2017, our mainstreaming activities, employee information, pay gap information and statement of equal pay. SQA's detailed workforce equality monitoring data report (1.43 MB) should be read alongside our Equality Mainstreaming Report.
Impact assessments
SQA has produced an Equalities Impact Assessment (1.03 MB) and a Child Rights and Wellbeing Impact Assessment (1.03 MB) that summarise the evidence SQA considered during the development of the incomplete evidence contingency arrangement.
Equality Outcomes 2021-25
Our Equality Outcomes 2021-25 (174 KB) set out the actions we will take to achieve the revised outcomes and how we will measure our progress. We also provide information about the sources of evidence that we considered to review our priorities and revise SQA's equality outcomes.