Computing, IT & Related Areas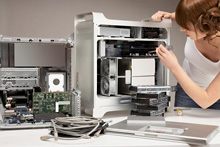 Within this sector SQA has produced Higher National Group Awards in the following subjects:
Qualification Verification Summary Reports
(Previously Internal Assessment Reports.)
Internet Safety
SQA offer the first National Qualification in the EU relating to internet safety. The new qualification (FOH5 10 Internet Safety) is intended for anyone who regularly uses the internet and wants to protect themselves while they're online.
Report on Next Generation User Skills in ICT
This report describes the user skills needed from users in 2013.
Credit Transfer for Vendor Programs and Examinations