Equality, Diversity and Inclusion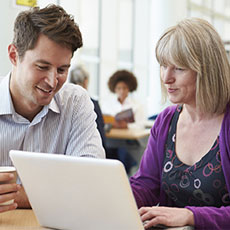 SQA is committed to equality of opportunity and to a culture that respects difference. We believe that, as an employer and public body, we can play a leading part in promoting equality, diversity and inclusion more widely.
The public sector equality duty provides the framework for SQA to positively contribute to a more equal society through advancing equality and good relations in its day-to-day business. The general equality duty requires us to:
Advance equality of opportunity
Foster good relations
Eliminate unlawful discrimination
Equality Mainstreaming Report
Our Equality Mainstreaming Report 2019-21 (1.82 MB) includes updates on SQA's progress against the equality outcomes we agreed in 2017, our mainstreaming activities, employee information, pay gap information and statement of equal pay. SQA's detailed workforce equality monitoring data report (1.43 MB) should be read alongside our Equality Mainstreaming Report.
Equality Outcomes 2021-25
Our Equality Outcomes 2021-25 (174 KB) set out the contributory actions we will take forward to achieve these revised outcomes and how we will measure our progress. We also provide detailed information about the sources of evidence that were considered as part of our work to review our priorities and revise SQA's equality outcomes.
SQA is pleased to become a signatory of the Business in the Community Race at Work Charter. We know that ethnic minorities still face significant disparities in employment and progression, and that is something we need to change. The Charter is composed of five calls to action. This shows our commitment to taking practical steps to ensuring we are tackling barriers that ethnic minority people face in recruitment and progression.
SQA is a Disability Confident employer. The Disability Confident scheme aims to help us on our journey to successfully employing, supporting and retaining disabled people and those with health conditions. As a Disability Confident Employer we have made a commitment to a number actions and will continually monitor our progress towards achieving them.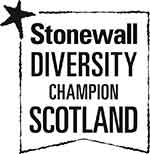 We are also committed to our membership as a Stonewall Scotland Diversity Champion and to promoting a workplace where all employees, including LGBT colleagues, in SQA can be themselves.
Gender equality and transgender learners
Information on our procedures for updating and amending SQA records for trans learners.
Equal Pay Statement
SQA is an equal opportunities employer and is committed to ensuring that all staff are treated equally regardless of their age, sex, sexual orientation, gender identity, race, marital/civil partner status, religion or belief, disability, pregnancy or maternity. We support the principles that all employees should receive equal pay for the same or like work or work of equal value and will operate a pay and reward system which is fair, transparent and free from bias.
Pay Policy
SQA's objective is to ensure that it implements fair, just and lawful practices with regards to pay.
In order to meet this objective SQA will:
Carry out an annual equal pay review to identify any differences in pay between men and women including occupational segregation. In 2016, SQA extended this review to cover race and disability
Review the current pay system in conjunction with SQA's recognised trade unions to ensure it meets Equal Pay obligations and is consistent with our Corporate Objectives and Values. This includes the maintenance and application of Job Evaluation, in line with SQA's Job Evaluation Guidance underpinning SQA's grading structure
Carry out Performance Management in line with SQA's published Performance Management Handbook providing a tool by which an individual's performance can be measured by their line manager against the achievement of operational objectives
Provide advice and guidance to those involved in determining staff salaries in line with SQA's Pay Procedures
Inform staff as to how the pay system operates and how their own pay is calculated in line with SQA's Pay Procedures
Ensure that staff are aware that they can enquire about their pay and grading (including salary progression). Provide prompt response to enquiries and inform staff that, if not satisfied, they can use the procedure set out in SQA's Dispute Resolution Policy and Procedure
SQA's equal pay review and occupational segregation information is published as part of its Equality Mainstreaming Report (1.82 MB).
Equality Impact Assessments
Equality Impact Assessments help to improve policy development and service delivery. Carrying out an equality impact assessment ensures that we proactively consider the different needs of people. It helps to identify potential steps to advance equality, foster good relations, and to ensure that we do not discriminate unlawfully.
SQA aims to ensure that equality impact considerations play an important role in integrating the general equality duty. Subject to relevance and proportionality, equality impact should be assessed on all 'policies and practices' – this is interpreted widely to include the full range of the policies, provisions, criteria, functions, practices and activities, including decisions and the delivery of services' - essentially everything we do.
Equality Impact Assessments:
Equality Review of Qualifications
The Equality Act (2010) places clear duties on SQA not to discriminate against people who wish to be or who are learners for SQA's qualifications because of their disability, race, age, religion or belief, sex, gender reassignment, pregnancy and maternity or sexual orientation (known as the protected characteristics).
This means that National Courses must not be unlawfully discriminatory for any learner on grounds of any of these protected characteristics. To meet these duties, SQA carries out an 'equality review of qualifications process' for all National Qualifications, to ensure that there is robust and transparent consideration of equalities during development and ongoing maintenance of qualifications. Considerations are recorded on an Equality Review Form for each qualification. These documents are a summary of these reviews.
List of Equality Review Summaries
National 5
Higher
Advanced Higher